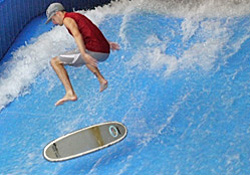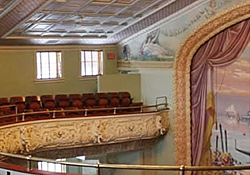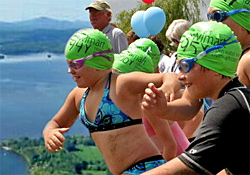 Travel Directions & Area Attractions
Char-Bo Campground is located three miles East of Derby Center. From I-91, take Exit 28, go East on Route 105 for five miles, then watch for signs. We are just ¼ mile off Highway 5A and Route 105, on Hayward Road between Derby Center and West Charleston, just 10 miles from the Canadian border. Use this interactive Google Map to learn more about how to reach us from your home or any other point of origin.
Char-Bo Campground encourages you to spend time in the clean, unspoiled beauty of the Northeast Kingdom of Vermont. Fish our streams and lakes, and explore the country roads on both sides of the border. Within just minutes of the campground, you will find a variety of antique shops, auctions and flea markets and an 18-hole golf course, not to mention Lake Salem and Seymour Lake. You will also enjoy using our friendly town library and worshiping in nearby churches.
The Great Outdoors
Lake Memphremagog (Lac Memphrémagog in Quebec) is a 27 mile long, fresh water glacial lake that is located on both sides of the border. This third deepest lake in Vermont contains 20 islands, offering mountain vistas, great fishing and open water for family recreation. According to local legend, it is also home to Memphré, a reptile-like monster that is similar to the Loch Ness Monster and that has been sighted since the 18th century and as recently as 2000.
---
Family Fun
The Vermont Motocross Association has been located at Rider Hill, in Derby since 1973, offering a fun, friendly, family oriented atmosphere, with challenges from Novice to Expert. The VMA is the only motocross racing association in Vermont, attracting riders from all over New England and Quebec. The Rider Hill Motocross Race Track is only 5 minutes from Char-Bo Campground.
The Pump House Indoor Water Park is the newest year round attraction at Jay Peak Resort. For the softer set, it offers wading pools, kids' play areas, hot tubs, and cabanas to rent. For serious adventurers, the Double Barrel, La Chute, Big Falls, and Big River are names that you will never forget.
Clyde River Recreation offers kayak and canoe rentals, livery service, and a variety of river trips that range from a leisurely half day to a rigorous full day of paddling. Even two-day trips are available for the more adventurous. Clyde River Recreation is only 5 miles from Char-Bo Campground, which will also serve as the perfect home base for your canoe trip.
---
Special Events
Kingdom Aquafest is a great celebration of summer held on the Shores of Lake Memphremagog during the first week of July. Events include the Harry Corrow Freedom Run, Tubing Tuesday, the Derby Parade on the Fourth of July, and Newport's Fourth of July celebration with bands, BBQ, and fireworks.
---
Cultural Attractions
Haskell Free Library and Opera House was built on the international border of the USA and Canada, and opened in 1904. The donors were a couple who ironically enough, both came from different sides of the border. Carlos F. Haskell was a local American businessman who owned a number of sawmills, while Martha Stewart Haskell was Canadian. Their dream was that people on both sides of the border would have use of the facility, which is now a designated historic site. There is a black line running through this world-famous landmark, letting you know when you have passed from one country into the other.
The Bread and Puppet Theater was founded in 1963 by Peter Schumann on New York City's Lower East Side. In 1974 Bread and Puppet moved to a farm in Glover in the Northeast Kingdom of Vermont, and a 140-year old hay barn was transformed into a museum for veteran puppets. Bread and Puppet is one of the oldest, nonprofit, self-supporting theatrical companies in the country.
---
Restaurants
Derby Cow Palace is a unique Vermont dining experience in the heart of the Northeast Kingdom. It is open for lunch and dinner, daily. The restaurant menu offers a huge selection including its famous Elk delicacies. While dining at the Cow Palace, you will also enjoy one of America's most beautiful and regal animals, the Elk, who live at the adjoining Cowtown Elk Ranch.
East Side Restaurant & Pub is famous for its hearty comfort food. The East Side offers fine dining on the shores of beautiful Lake Memphremagog. It is open for breakfast, dinner, and a Sunday breakfast buffet.
Lago Trattoria is an award-winning, chef-owned restaurant with seasonal menu changes. Lago has won praises over the years as a Northeast Kingdom Editor's Pick in Yankee Magazine, along with honorable mentions in Boston Magazine and Ski Vermont Magazine.
Where Camping and Fun Come Together!